All-In-One Solution
Our fully-integrated solution allows you to monitor and control your business through a single, mobile-friendly interface. With just a few clicks, you can secure your system, view live-streaming video, manage employee access, regulate energy use and much more.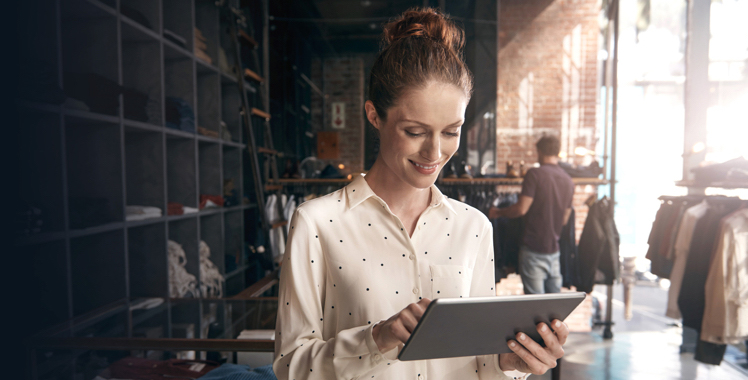 AI Powered Analytics
● Intrusion Detection
● Loitering Detection
● Line Cross Detection
● Unattended Object Detection
● Running Detection
Smarter Access Control
Efficiently manage permissions for all the access points to your business. Create and delete users, remotely lock or unlock doors and keep track of important activity in real time — all through a user-friendly website and app.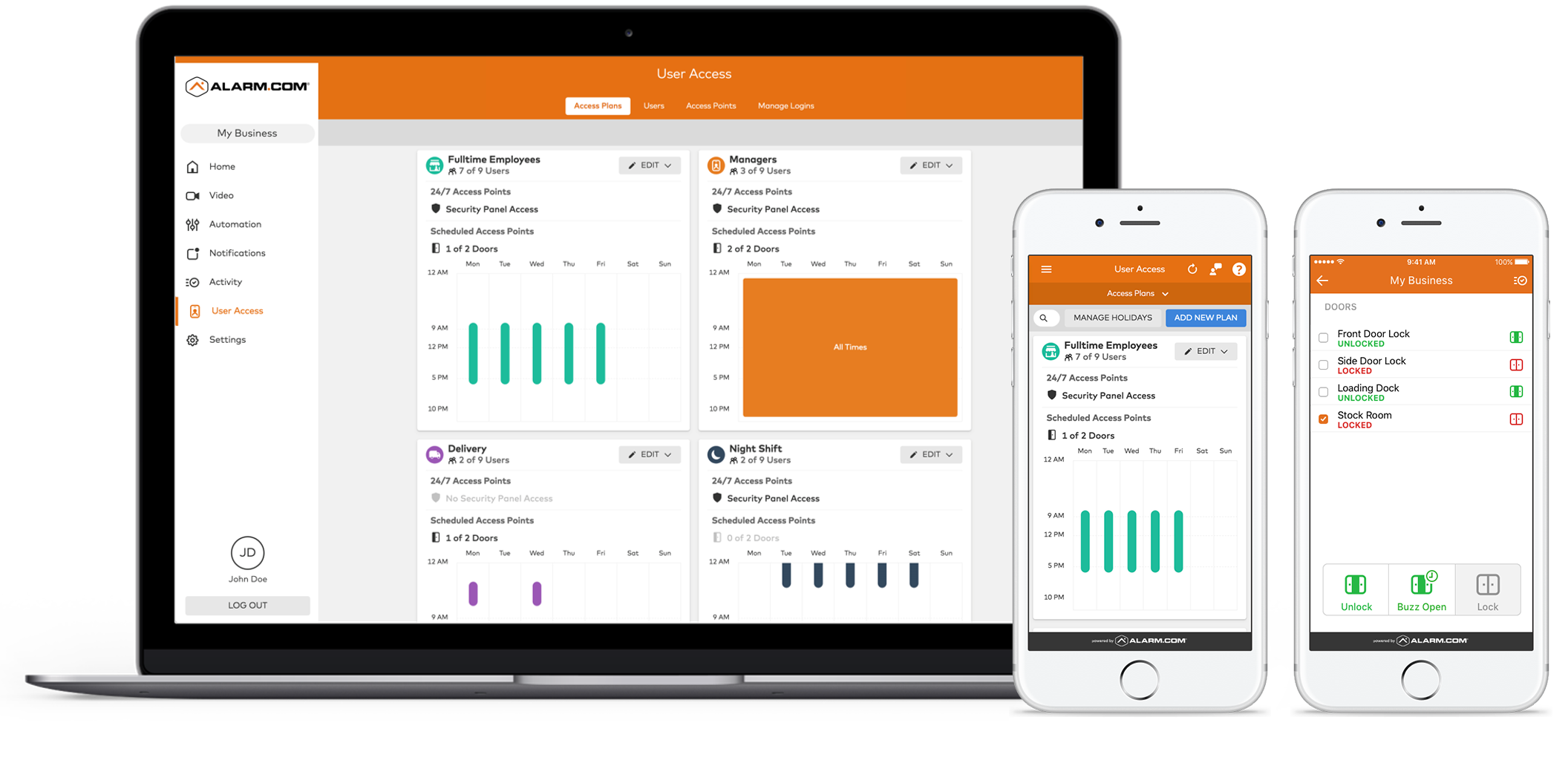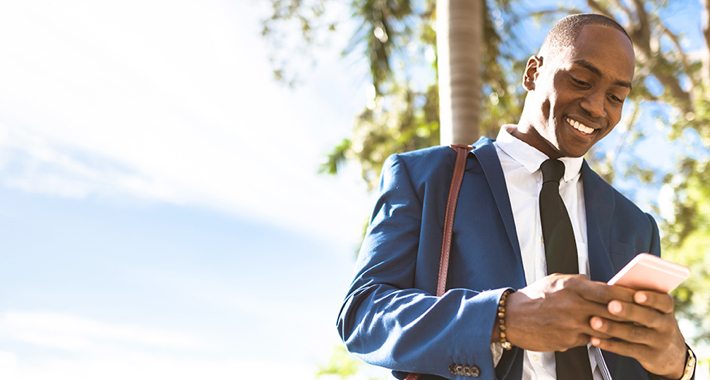 Keeping You Aware
Did someone go into your office?
How about the inventory room? Or the server room?
Get notifications from your smart security system that keep you informed in real-time. Distinguish between real and false alarms and confirm your business opened on time.
Unique User Codes
Manage employee access to your business across multiple locations with unique User Codes.
Remotely add or delete codes with ease without calling the alarm company or using the keypad.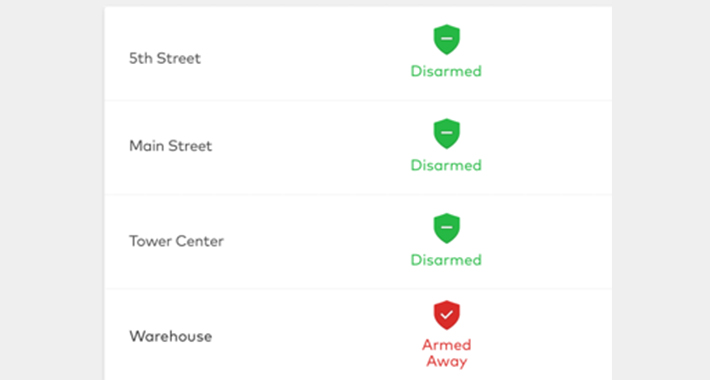 Multi-System Access
Control all your properties (and systems at those properties) with a single log-in. Our Enterprise solution allows you to manage multiple locations from one centralized dashboard.