Wellness
Security Solutions

Stay Safe and Protected in the Field
The Numera® Libris® 2 personal emergency response (PERS) and safety device deliver immediate alert notification and protection including patented fall detection – ideal in the care and monitoring of patients and loved ones. With the press of a button, the Libris device utilizes two-way voice to connect with health professionals or caregivers to dispatch medical emergency personnel for immediate assistance or just to provide peace of mind.
The Libris device uses multiple location service technologies including GPS and Wi-Fi to enable dispatch operators the ability to locate the device both at home, or when on-the-road. The long-lasting rechargeable Libris device is lightweight, yet ruggedized providing shatter resistance up to 2 meters and water submersion up to 1 meter for 30 minutes. A variety of carrying options are available.
Equipped with the latest 4G LTE cellular network technology and available on AT&T, Verizon, and Telus (Canada).
More than Mobile PERS
The Numera Libris 2 system is paired with the EverThere cloud platform, a web based portal for customers, with location services, family and caregiver social features, online device settings, and customized notifications.
No Installation
Setting up and managing the Libris 2 PERS is easy. The device is pre-configured and does not require any on site installation. The Libris 2 PERS integrates with existing monitoring systems.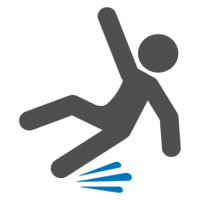 Advanced Fall Detection and emergency services with 24/7 Help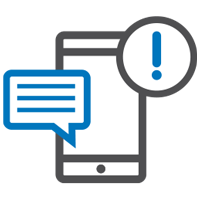 Device and Event Notifications to Keep Employers Informed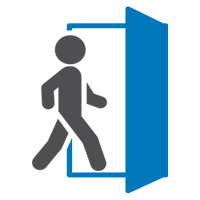 Fully Mobile for Personal Safety On the Go
Water-Resistant to 1 Meter (3.3 ft) for 30 Minutes
Lone workers exist in nearly every industry, making them a wide and diverse market of customers
• Hotel, Casino, and Other Service Industry Workers
• Electrical / Telephone Wire and Tower Workers
• University Staff and Students on Campus
• VIPs, Professionals and Individuals
• Real Estate Agents
• In-Home Care Takers
• Manufacturing Workers
• Private Contractors
• Security Guards
• Athletes