Smart Thermostat Solutions
Easy Temperature control
– With your Alarm.com phone app, or by using your voice commands, it's easy to adjust the temperature controls of your home from anywhere. 
– Your thermostat responds when you arm your security system, when you come into the house or when you lock up.
– Saving energy saves dollar signs. You can set your personal preferences so that your thermostat is low and using less energy when you don't need it.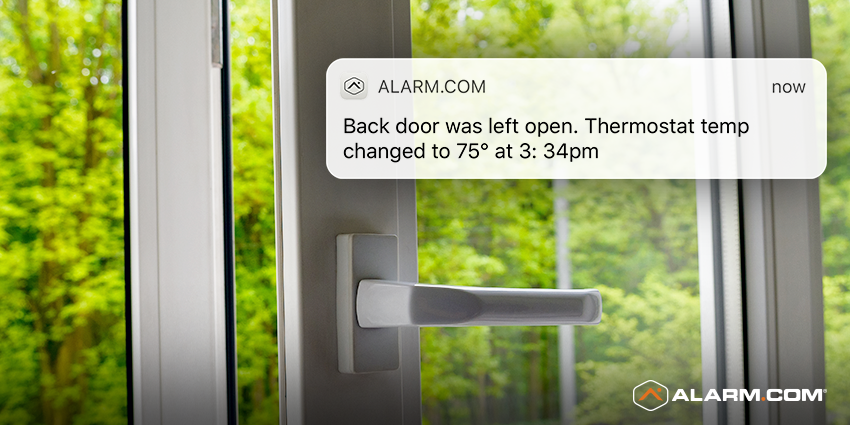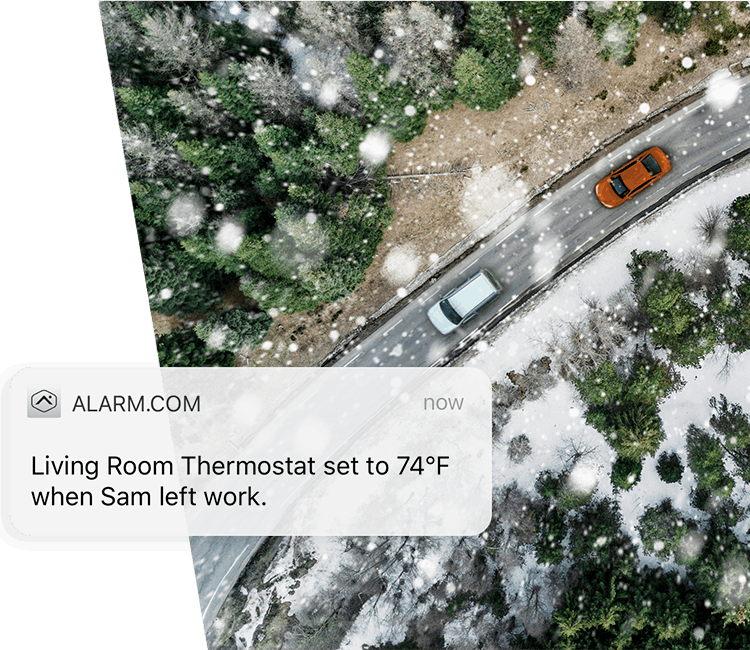 A warm welcome
– By setting timers ahead of time, your smart home thermostat can
re-adjust to the most perfect warm welcome right before you get home.
– When you are on your way home from work, the Geo-tracking services technology works in reverse so that you come home to complete and total comfort.
– Wondering how Geo-tracking service technology works? Check out this how it works video below. 
Neutralize your home temperature 
– Keep temperatures neutral for every room in your home. Whether a room is too hot, or too cold, our smart thermostats have remote temperature sensors that can heat or cool any room until it is at a comfortable setting.