Light Control Solutions
Imagine having the access to control your home lighting fixtures from anywhere in the world, all you need is WiFi. With Alarm.com's home management App, there's no need to worry if you closed your shades, or turned your kitchen light off. 
Ideas to Spark your Interest
– Adjust any light in your home at any given moment from the comfort of your own mobile device, or even a voice command.
– Set a timer so that your lights can turn on and off when you arrive home, arm your security system, or when you are going to sleep.
– Program your lights to alert you if there is an intruder in the presence. Improve your security by tricking those into thinking you're home when really you're away.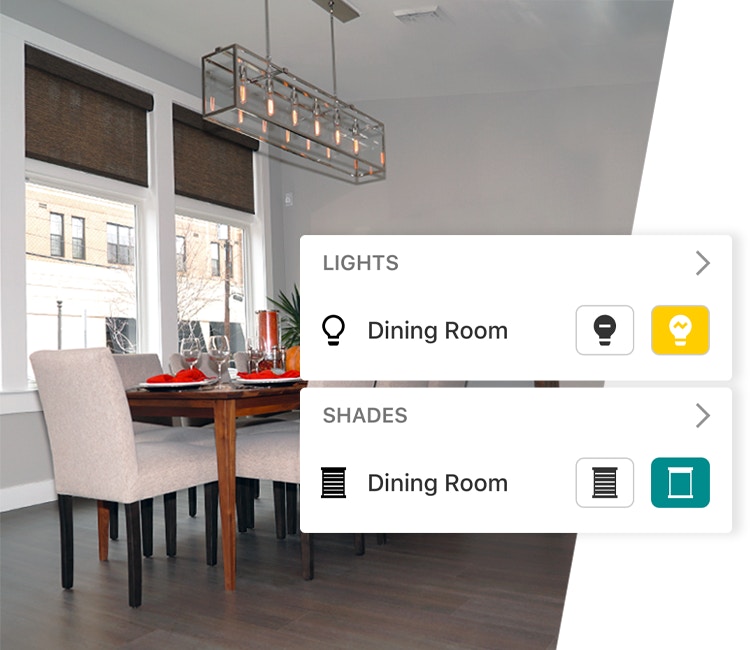 Make Bedtime easier
Set different hours of operation for all different scenes of your day. A common favorite, making bedtime easier. With one click of a button or simple word, you can activate your children's sleep scene. 
Your home's security system has the capability to arm itself, lock doors, adjust the thermostat, lower your shades, and most importantly, turn the lights down all to your liking.
When you wake up, your home can wake up too. Smart scenes aren't just for bedtime, they can also help you jumpstart your day as well. 
No more dark doorsteps
Just because it gets dark when you come home from work, doesn't mean you have to come home in the dark! 
Our mobile app will be able to tell when to turn your lights on as soon as you're almost home. A built-in geo-tracking service can determine when you are on your way home using your cell phone's location services to turn your lights home before you pull in the driveway. Talk about convenience!