Video Doorbell Solutions
Adding a Video Doorbell is a great solution for the protection of your home. It gives an added layer of security, so that you can put your mind at ease when you're in, or especially away from your home. Video Monitoring allows you to stay aware of the surroundings of your home at all times. The outdoor sensors can pick up on people, animals, and even certain hard-to-reach areas on your property. You can download the mobile app, and set up customized notifications of any motion surrounding your home. If you set up your camera indoors, you can get daily videos clips of your family once they walk in the door, or enter a certain room. Our smart home technology also allows you to check-in with a quick call through the camera of your device.
See
Receive an alert notification straight to your cellular device when someone is approaching your doorstep or when they physically ring it. 
Speak
Allows you to open your mobile app to see your visitor, and actually speak with them. FedEx or Amazon? Tell the carrier to leave it on the front step next to the plants. 
Secure
This feature allows you to unlock your door, so that a package or person can walk into your home, and then quickly lock it up again. 
Night-time guests keeping you up?
Whether it's a squirrel or a skunk, you'll know it- and your camera will too! Our video analytics can actually sync with your outdoor lights to automatically scare away any creature that might be lurking around in the dark.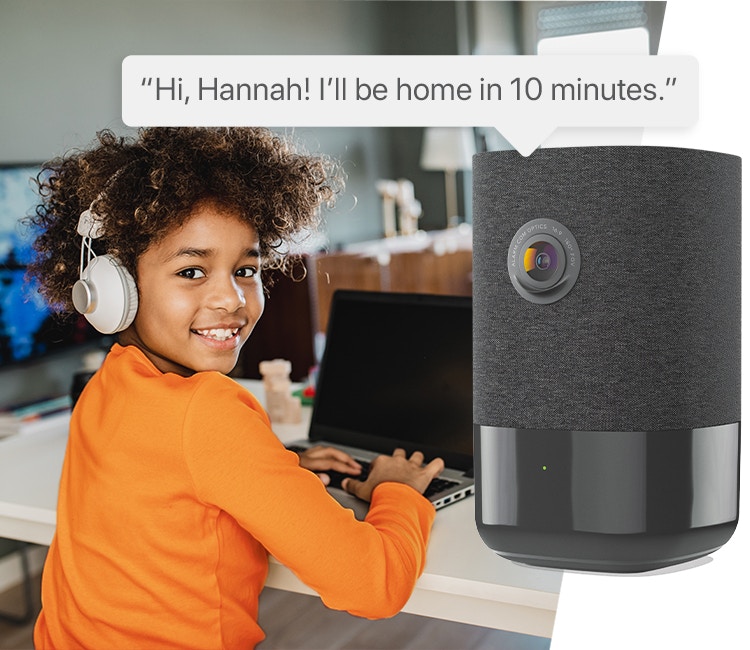 Home away from home 
Feel connected to your loved ones, even when you're not close. Our cameras can help you feel at home during any part of the day. Two-way voice technology allows you to give yourself and your family a new and innovative way to stay in touch.