Home Video Monitoring
Stay alert and aware with smart cameras that show you exactly what you want to view, when you want to view it.
Outdoor Motion Cameras
With an outdoor motion camera, you can customize your alerts to your liking. Your home video monitoring system can toggle between vehicles, animals, or other specific areas of your property. If your biggest concern is viewing whether it's UPS or Amazon, there's an alert for that. If your biggest concern is viewing your children bringing friends home with them from school, there's an alert for that too. If you're concerned about neighborhood raccoons digging up your gardens or getting into your trash bins, we've definitely got an alert for that as well.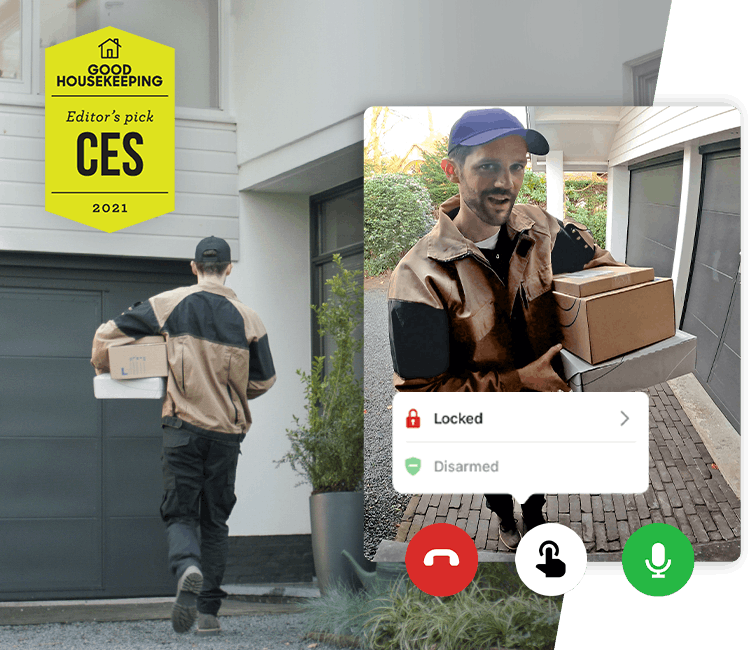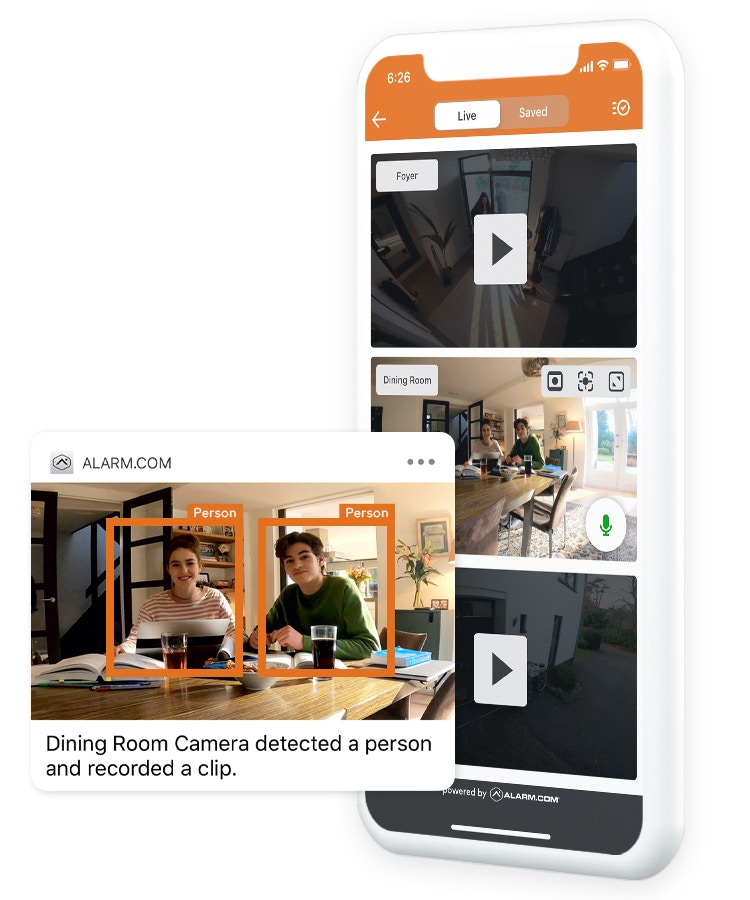 Indoor Motion Camera
Indoor Motion Cameras will act as an asset to bring you peace of mind in your home, even when you're not actually home. Whether you choose to set your indoor motion camera up in one room, or every room, it's easy to control with the Alarm.com Home management App. Our system allows you to choose what kind of alerts you receive and when you'll receive them. When your children come home from school, the indoor motion camera will detect when someone walks by and will begin to record a clip.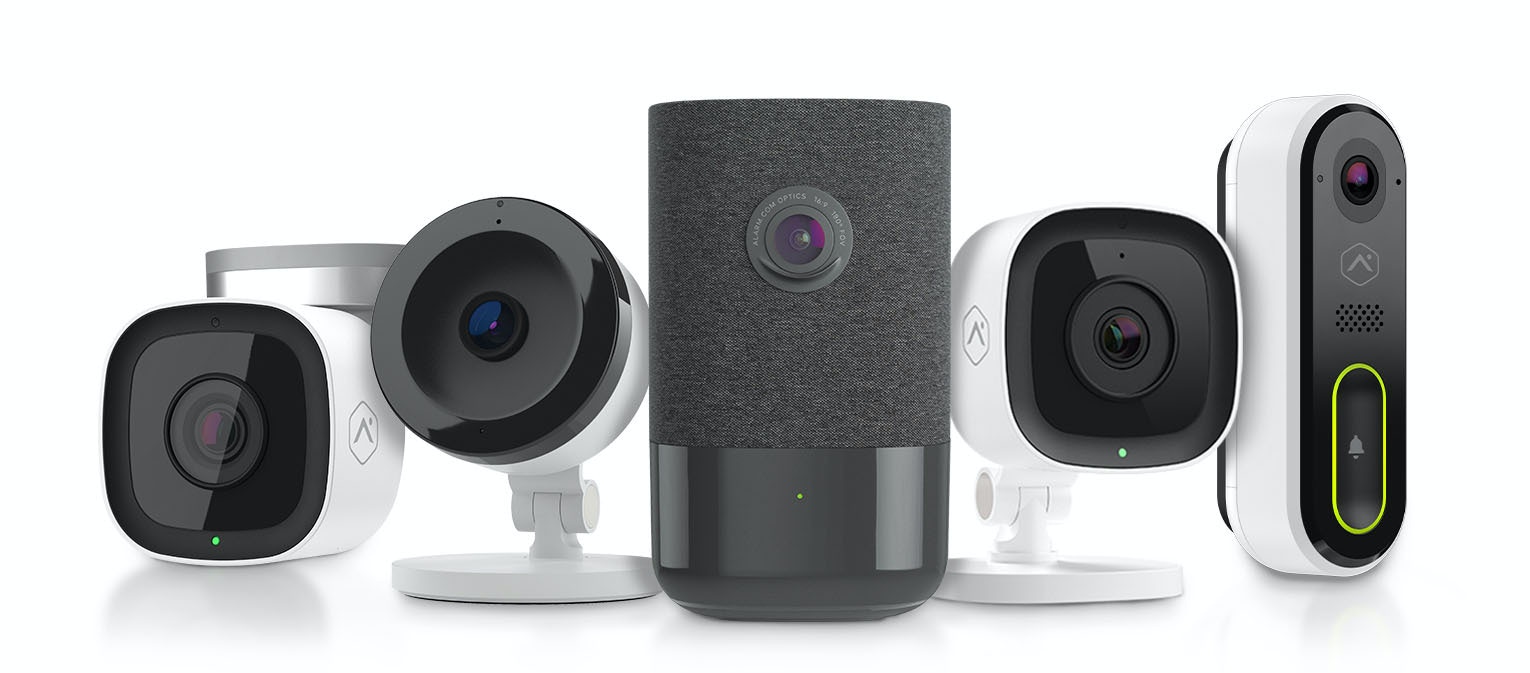 If you have cameras in all different rooms, you can label which camera belongs to what room right on your App. You can easily customize all of your video alerts to pinpoint what activity you specifically want to see. Safeguard's motion cameras are perfect for any location.